My camera is Lumix GX80.
It was released in 2016 and in 2019 when I bought it, it was a bargain. I bought it because I wanted to improve the image quality of globalkitespots.com, but also because an interest in photography in general had started to grow in me.
I'm the kind of person who does hours and hours of research before I buy something. The world of digital cameras is probably one of the most opinionated and documented gadget driven hobbies there is, so there was definitely no shortage of material to immerse myself in.
I wanted a system camera for the versatility of changeable lenses, that much I knew. I also fairly quickly narrowed it down to a mirrorless APS-C or Micro Four Thirds camera for the small form factor (essential for documenting my kitesurf trips while traveling light).
After a number of hours I'm too ashamed to fully disclose I had finally landed on the GX80 by Panasonic. It just felt right, despite not having tried any of the models I'd considered. For me, the value offered with the GX80 couldn't be beaten. The smaller size and cheaper price tag of the M43 lenses compared to APS-C was the winning factor. Although Olympus has some attractive models like the PEN-F, it was the cheaper price and my positive experience with Lumix cameras in the past that sealed the deal.
What alternatives to Lumix GX80 have I considered?
After two years of shooting with the GX80 I've learnt a few things of how I shoot, what's important to me as a photographer and what I want from my camera.
From the GX80 there are two possible routes I've considered. One is to opt for even more portability and go for the tiny Lumix GM1. The advantage would be that I already have compatible lenses, and the reduction in size and weight. But it would still not be pocketable with a lens mounted, so that advantage is only minor.
The battery wouldn't last as long as the GX80, but the biggest downside was something I only discovered after using my GX80 for some time. I don't use the viewfinder much and I could live without it, but what I love with the GX80 is the tilt screen that lets me shoot with accuracy from the hip. The hip angle has totally become my thing for street photography and I would hate to loose it.
The other way I could go is up. Up in sensor and lens size. Since I picked up photography I've always had a soft spot for Fujifilm's X-E series. It's basically the equivalent to Lumix's GX series but a bit more purist. Unfortunately the earlier versions don't have the flip screen, and the latest X-E4 is simply too pricey at the moment. On top of a pricey camera body I'd also have to invest in new and costly lenses. Why would I do that? Simply because the larger APS-C sensor would offer shallower depth of field for the same view angle – and who doesn't love shallow DoP? If there's one thing that makes the photography community drool it's BOKEH!!! 🤤🤤🤤 Hey, count me in 🤷‍♂️
Sony's 5000 and 6000 series also look like they'd serve my needs well. They're compact, got tilt screens and raving reviews. I might give Sony or Fujifilm a go at some point in the future, but for now I'm happy with my current set-up.
Now, let's take a look at the lenses I use.
Prime lenses for M43
I only shoot prime. Not because I'm a camera snob, but for one it's a smaller form factor, and two they are generally faster i.e. lower aperture. And what does low aperture give me? More BOKEH!!! 🤤🤤🤤
It's no joke. With the smaller M43 sensor I have to make my lenses work hard to achieve shallow depth of field, and most photos I take benefit from separating the subject from the foreground and background. I love layered photos and often add depth by including an object at the very front of the image.
Hunting for prime lenses to add to my collection was great fun in the last two years. There could still be some old telephoto lenses I might want to get in the future, but for now I've got five lenses to cover most of my needs. With a bit of patience I got each of them for £100 or less on ebay, and that's the beauty of M43. What other system can give you that!?
Lumix 20mm f/1.7 II
This compact pancake wonder is my everyday shooter. It's the perfect compromise between view angle (40mm equivalent), DoF and size. This lens is my go-to for street and indoor photography. The auto focus allows me to capture things in the moment.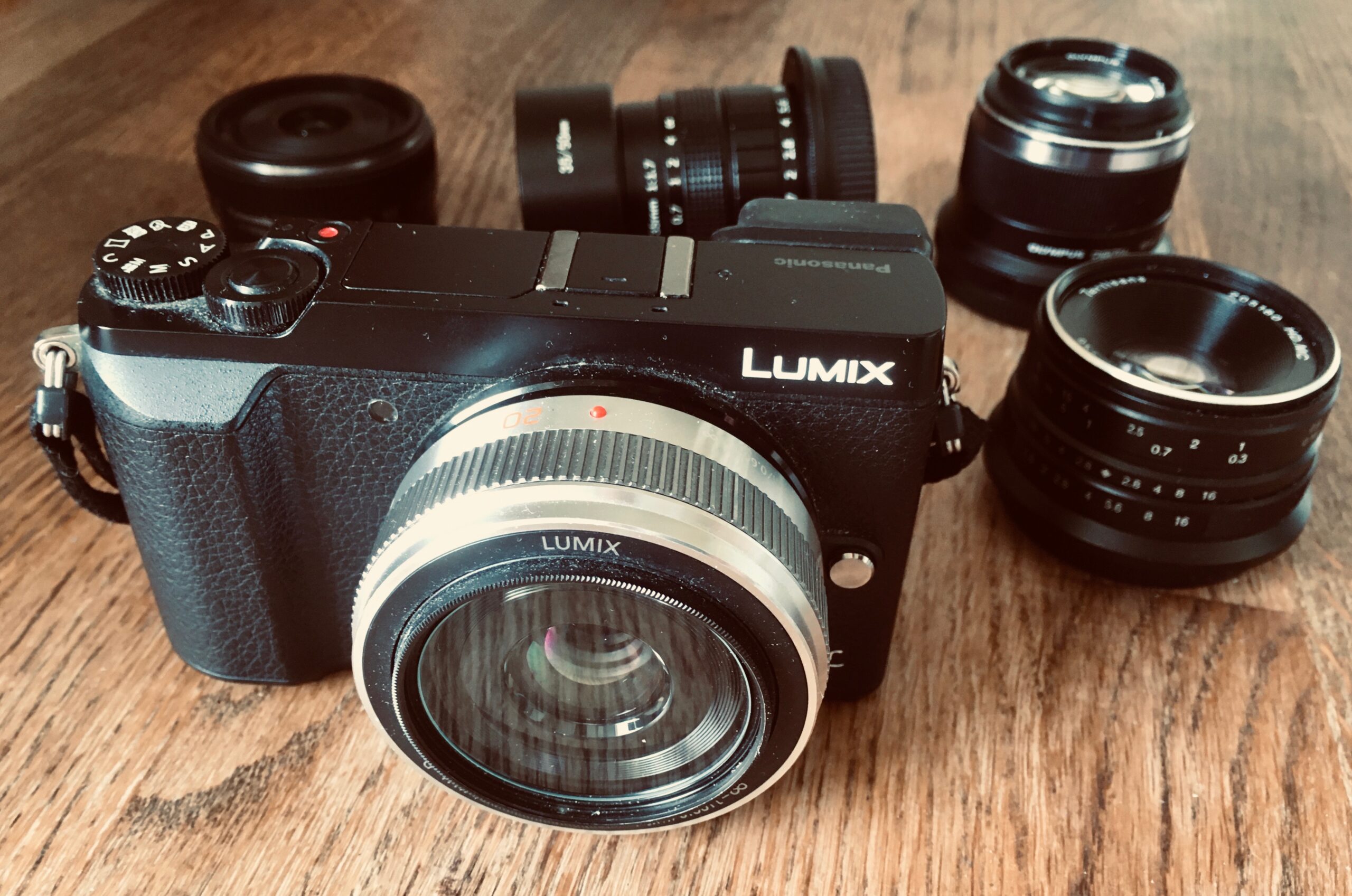 Lumix 14mm f/2.5
This extremely compact lens is great for when I need a bit more wide-angle. Dinner parties, kite beaches with subjects in the foreground and layered landscapes. This is also my lens for shooting travel documentaries on the GX80, although I prefer GoPro style action cameras for that. It's nice to have, but it's my least used lens since it's the same focal length as my iPhone and doesn't offer that much more in terms of image quality.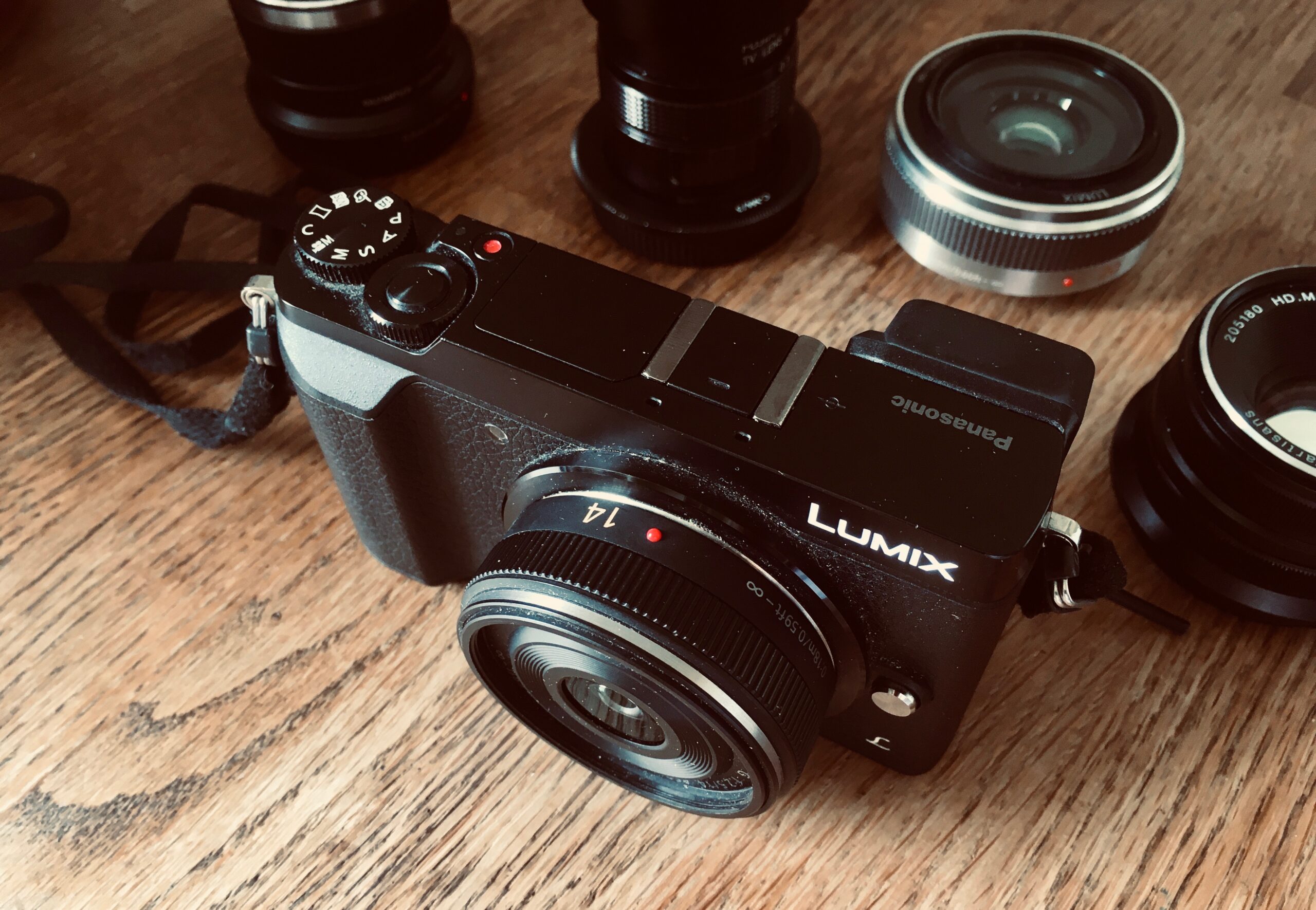 Olympus M.Zuiko 45mm f/1.8
The Olympus 45mm is a 90mm full frame equivalent portrait lens. I don't shoot much portraits but rather use this for anything from product to landscape and street. I love the long focus and shallow depth of field that really put emphasis on the subject. Telephoto is great for capturing people a bit more candidly from a distance. It also helps for landscape with a subject far away. The lens is also auto focus which makes it versatile.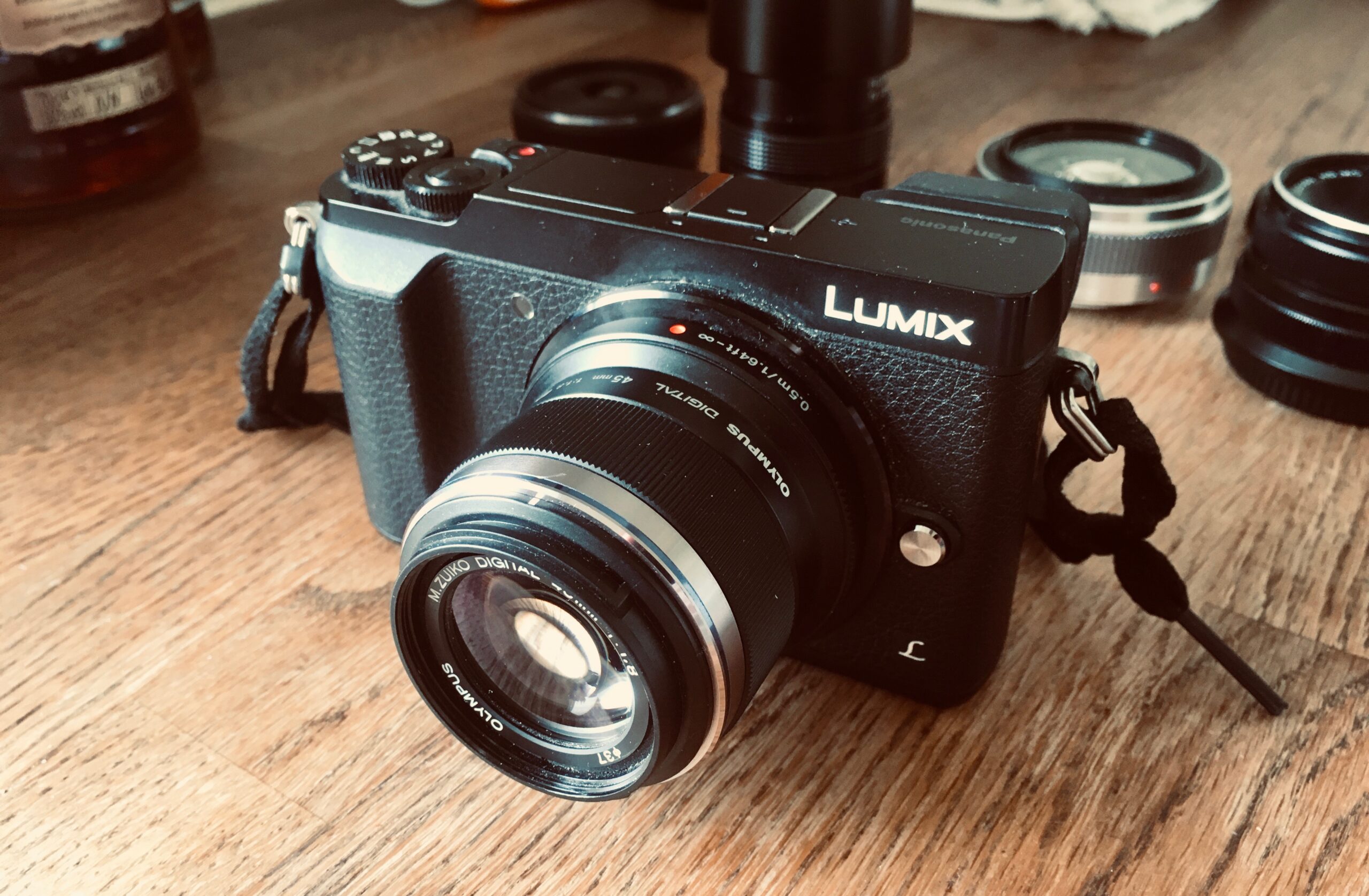 7Artisan 25mm f/1.8
This was my first lens for the GX80. The 50mm equivalent focal point and manual handling took me a while to get used to, but it was great fun to start like this since it made the shooting more analogue and craft-like. Once I had my auto focus lenses I used the 7Artisan way less for people photography. I've kept it only for one reason really, but a good one. Watch photography. I found that it's by far the best lens I have for watch photography thanks to it's short focus. And I do watch photography a fair bit. Sometimes I use it for other types of product photography and mood-infused stills because the bokeh is really nice and creamy.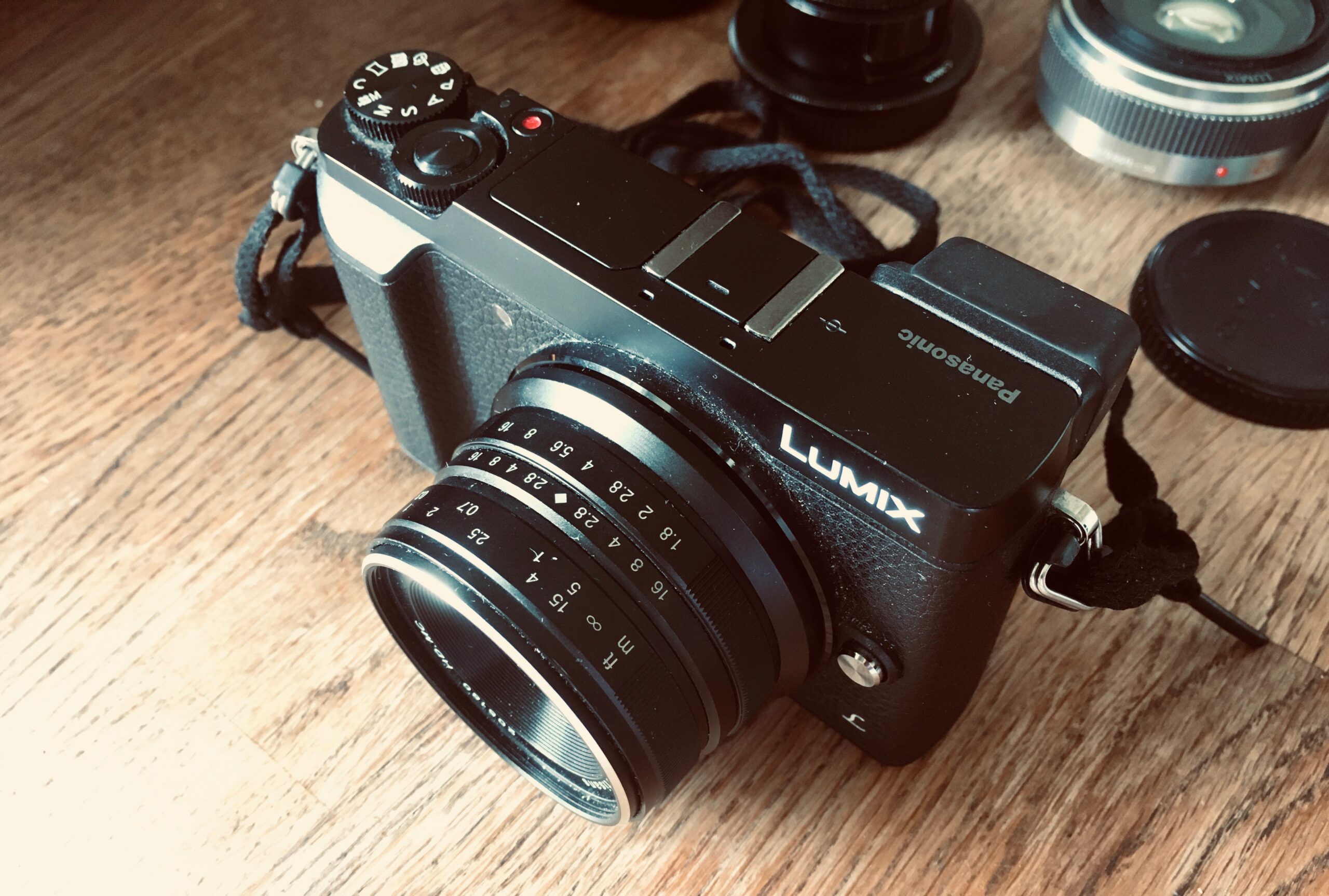 Fujian 35mm f/1.7
Finally this guy. I call this my arty lens. It's a CCTV lens that you can pick up for £25, but the quality is really rather decent and the way everything except the subject is out of focus is quite a nice effect for some type of photos. I use this for street every now and then, and because it comes with extra focal length adjusters I've taken some great macro watch images with it as well.
What's next?
Because of the affordability of M4/3 lenses I'm constantly on the hunt for interesting lenses to add to my lineup. For what I do, I don't think I need to add much to what I already have, but out of curiosity I keep looking for funky little manual lenses converted for M4/3.

I recently tried the latest lens from TTartisan, a Chinese company focusing on affordable manual lenses. They have a lens that sounds amazing on paper: 17mm 1.4. Basically a bit more wide-angle than my 20mm Lumix, but with shallower depth of field. It sounded like a great street lens.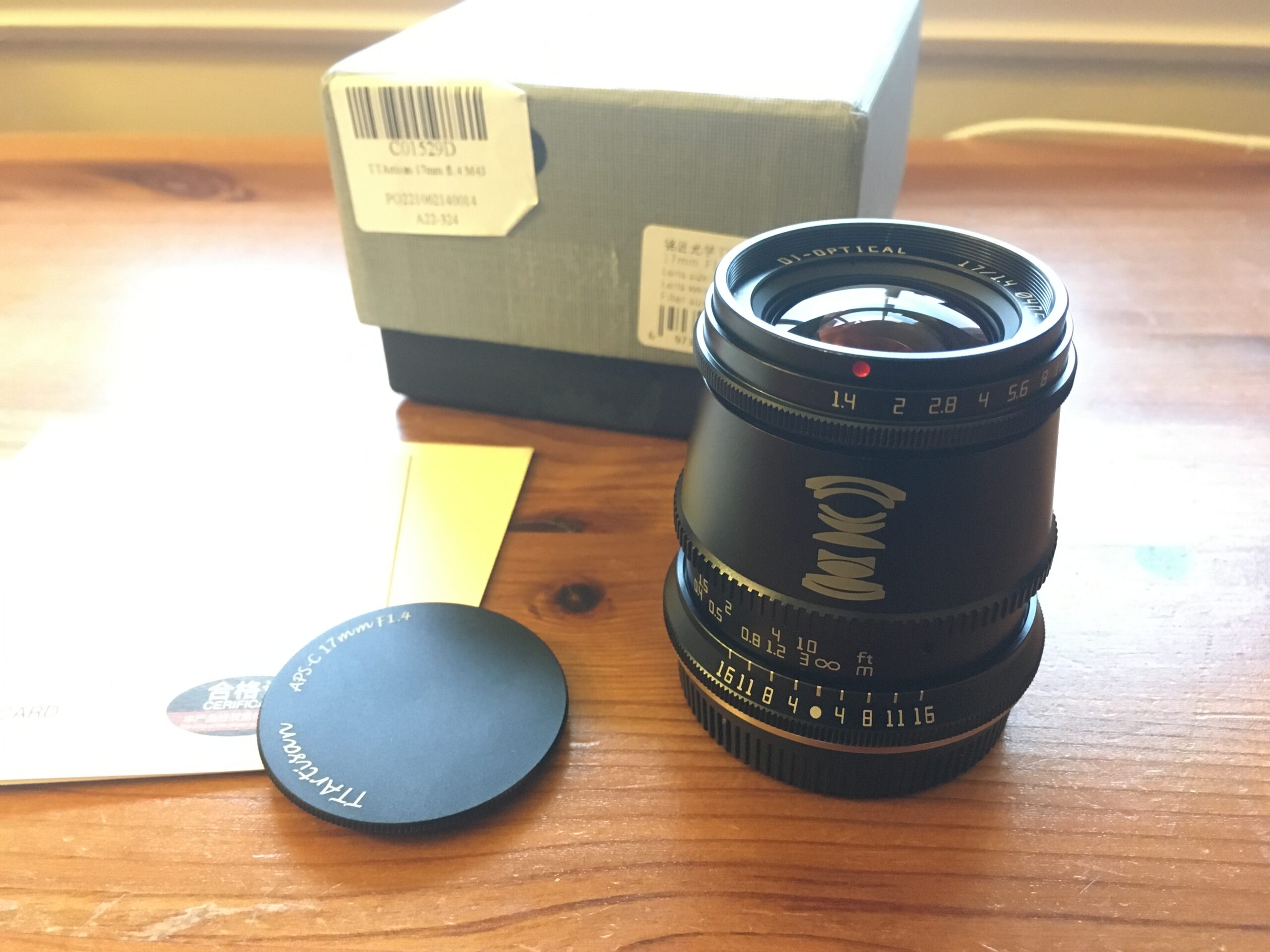 It wasn't bad, but I quickly realised how amazing the 20mm lens is after spending a weekend with the TTartisan. It's heavier and larger than my other lenses, but didn't offer anything my 20mm can't do. So off on ebay it went. But I'm glad I tried it, and I'll keep trying more lenses in the future. Especially for street, it's like rediscovering your city with new eyes – and who doesn't like that?